We Are Moving
Harbor Eyecare Center Has a New Home
164 Epping Road, Exeter, NH 03833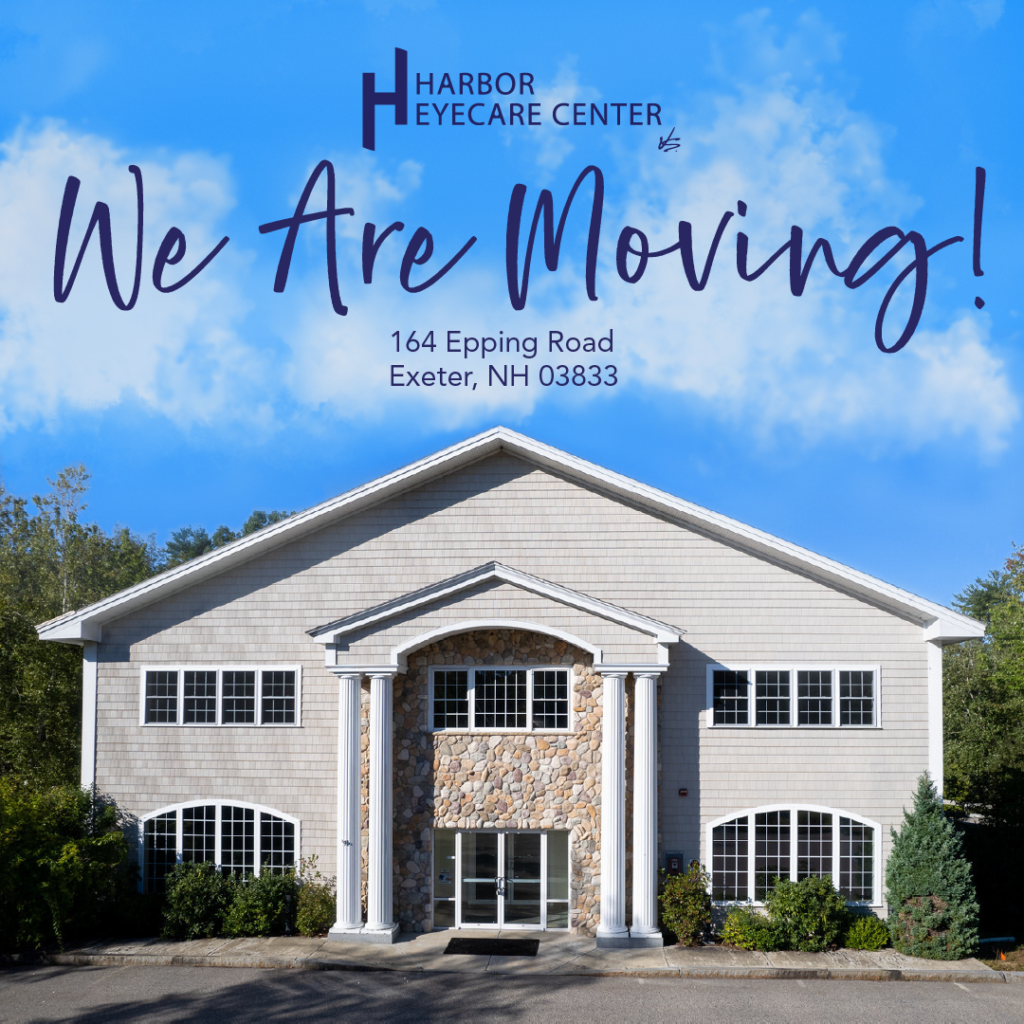 We are thrilled to share some exciting news with you – we are moving to Exeter, NH! Our new home will be a beautiful building located just a stone's throw away from our current address, off of Exit 9 in Exeter, and we couldn't be more proud to call it ours. We are scheduled to move from our current location and into the new space at the end of summer or beginning of fall. From then on, all appointments will take place in our lovely new office, just a short 20-minute drive away from our present location.
We can't wait to welcome you to our new abode, where you will enjoy the convenience of improved free parking and minimal traffic congestion, ensuring a hassle-free experience when you visit us. With a warm and inviting atmosphere, you'll feel right at home as you step through our doors. Whether you're a longtime patient or a newcomer, we look forward to providing you with the same exceptional service and care our patients have come to expect from us.
As a team, we are overjoyed about this move and what it means for our service offerings. Our new space will allow us to provide an even more comfortable and welcoming environment for you. We can't wait to show you the new features and amenities our new location has to offer. We truly believe that this move will allow us to continue to grow and improve the eye care we offer, and we are eager to share our progress with you.
Thank you for your continued support, we'll see you at our new location!