Orthokeratology
Correct Your Vision Overnight, While You Sleep.
How great would it be to wake up every day with clear vision? To see throughout the day without glasses or contact lenses on?
Orthokeratology is the fitting of custom designed contact lenses that are worn to sleep. Overnight they gently reshape the front of your eye (cornea) and when removed in the morning, you can see clearly with nothing on! The custom lenses are gas permeable, meaning that they allow your eyes to "breathe" while worn.
This custom service is something that has been offered at Harbor Eyecare for over a decade! We have experienced doctors and technology to do it well!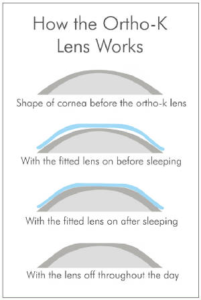 Is OrthoK Right For Me?
Do you have difficulty reading the board in the classroom? 
Do you want vision not bothered by contact lenses?
Are you active in sports and water activities?
Is your child's vision progressing each year?
If yes, OrthoK can clear your vision through the day and slow down how fast your child's prescription changes!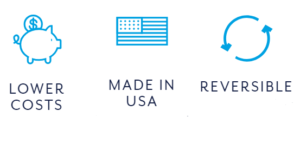 When Can We See You?
If you think OrthoK would be a good way to manage your visual needs, contact us at info@harboreyecare.com or give us a call at (603) 430-0211 to schedule an appointment to learn more!