TempSure
Minimizes facial fine lines and wrinkles, and tightens skin.
What is TempSure?
The TempSure Envi technology uses radiofrequency energy to gently heat your skin, which then regenerates collagen and reduces the appearance of forehead wrinkles, frown lines, crow's feet, and smile lines. Increasing the skin's temperature for a defined, therapeutic time will trigger a natural response for your skin to create new collagen. The new collagen fibers are tight, dense, and neatly organized, giving you tighter, younger-looking skin. This non-surgical treatment is also used to remedy dry eye. When used near the eye, the radiofrequency energy clears meibomian gland blockages, allowing for better lubrication in the eye.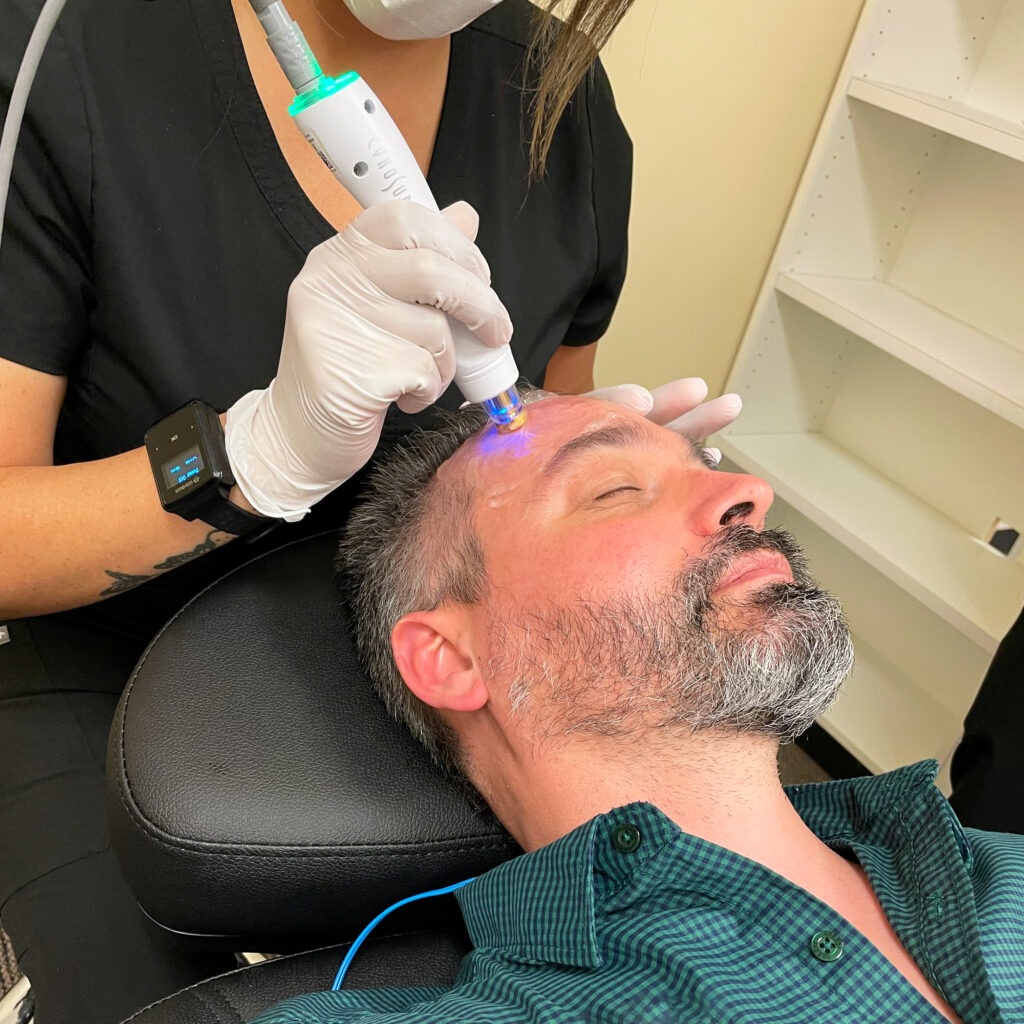 Schedule an consultation to learn more.
What TempSure Can Do For You
The TempSure Technology has multiple applications. Treatments are safe for all skin types, and require no surgery, no needles, and no downtime. According to a Cynosure inhouse study, "99% of patients described the treatment as comfortable." Treatments last about 30-60 minutes, after which you can return to your normal activities. With these TempSure treatments, you can:
Reduce under eye bags
Treat chronic dry eye
Improve skin tone and texture
Lift drooping eyelids
Minimize wrinkles, and more
How It Works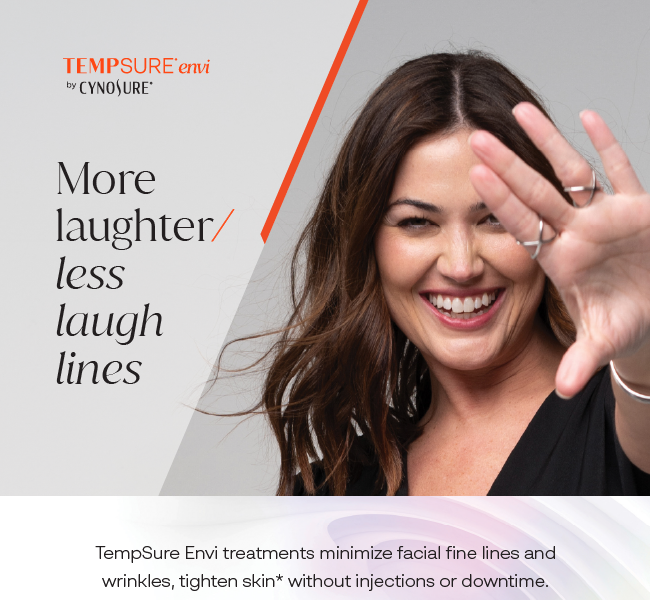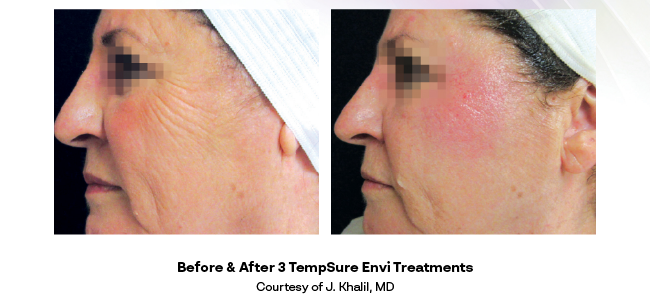 *Through soft tissue coagulation.
© 2021 Cynosure, LLC. All rights reserved. Cynosure, LLC owns exclusive rights to photography. Use of photography without written permission of Cynosure is prohibited. TempSure and Cynosure are registered trademarks of Cynosure, LLC. Model for illustrative purposes only and not an actual consumer of the product.
The TempSure Envi treatment is for the non-ablative treatment of mild to moderate facial wrinkles and rhytids. Like all medical procedures, not all patients are suitable for the treatment. Talk to your medical provider about the risks and benefits of this procedure. A qualified practitioner is solely responsible for evaluating each subject's suitability to undergo treatment and for informing those being treated about any risks associated with the treatment, pre- and postoperative care, and any other relevant information. Individual results may vary and are not guaranteed.
Call or submit the form below for a consultation.