Designer Frames & Precision Lenses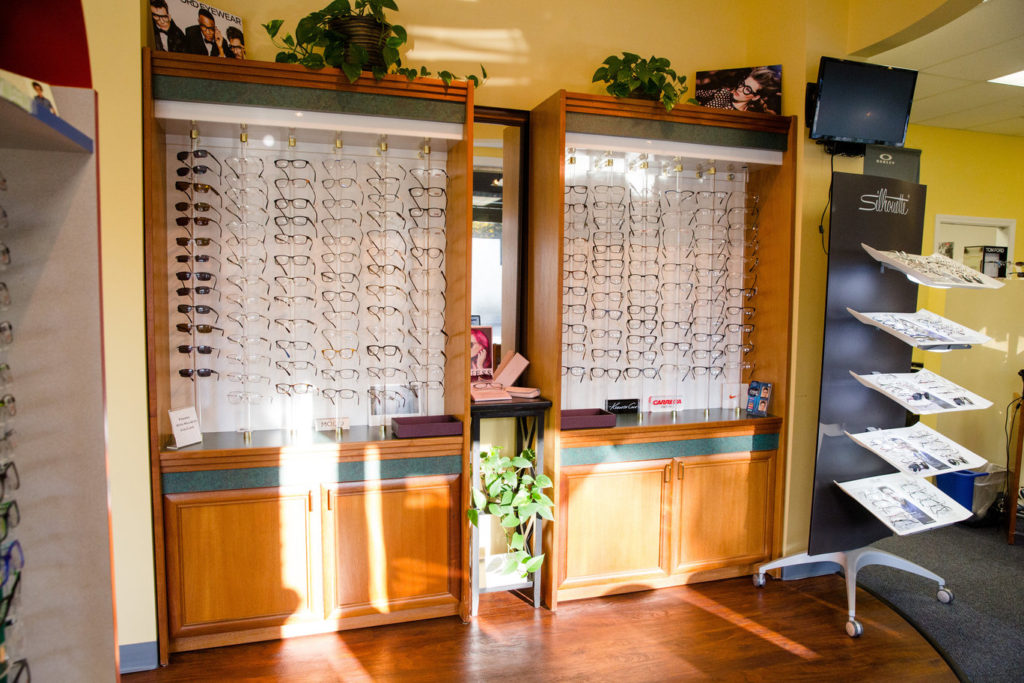 Find your perfect match at Harbor Eyecare Center.
Well-fitting eyeglasses must balance form and function. We use advanced measuring technology and skills to ensure fitting accuracy. We want to help you look great, feel great and see clearly in any condition. 
Our optical studio features a curated collection of known designer frame brands such as Gucci and Tom Ford, workhorse brands Ray Ban and Oakley, as well as beautiful independent lines such as Etnia Barcelona and Modo. You deserve the best and our experienced team at Harbor Eyecare Center will help you find your match!
Call or click to schedule your appointment.
What are my options for lenses?
There are many eyeglass lens options available. Our experienced professional opticians will take your specific preferences and vision correction needs into consideration when helping you build the best eyewear  to complement your lifestyle.
Here are some of the eyeglass lens designs we custom fit most often:
Digital Lenses– These lenses are digitally manufactured to ensure you receive the most accurate prescription throughout the lens area providing you the most clear and functional vision possible. 
Anti Fatigue Lenses– This versatile digital lens design provides distance correction and mild near focus relief to help reduce eye fatigue associated with extended computer use or other lengthy near vision tasks. 
Custom Progressive Lenses– With significantly reduced peripheral effects and flexible viewing angles compared to traditional no line progressive lenses, the latest technology in lenses will provide you with the most comfortable vision possible for everyday viewing tasks. 
Discuss with us the many lens solutions to help you see your best in specific work tasks or hobbies as well, we want your eye wear to match your lifestyle.
Our suite of premium high index materials provides UV protection and greatly reduces the overall weight and thickness of your lenses so that the eyeglass profile is more attractive making them lighter and more pleasant to wear.   
Other lens options to consider: 
Non Glare Treatment– This treatment to lenses reduces reflections to allow you to see better in any situation. Light will pass through the lens more efficiently. This treatment significantly reduces annoying reflections on both sides of the lens, improving vision while driving at night or in the rain. Our premium non glare products are the most scratch resistant  available on the market today.

Transition Lenses– These lenses automatically adapt to changing light conditions. They darken outdoors and return to clear when inside. Available in several color options to suit your style, these lenses block 100% of UV rays and protect against sources of harmful blue light to keep your eyes healthy and minimize fatigue. 

Polarized Sunglass Lenses– Whether prescription or non-prescription, polarized lenses offer 100% UV protection and shield the eyes and eyelid areas from the sun while blocking bright, reflected light to eliminate glare.
Need a prescription?
We do that too! Harbor Eyecare Center offers comprehensive eye exams at our Exeter office. In addition to assessing your visual acuity, your eye care provider will examine your eye health and function.
Schedule a comprehensive eye exam at Harbor Eyecare Center now.